Following the victory over the Philippines in the Group A final match, Indonesia advanced to the semifinals of the 2022 AFF Cup. Following
Thailand's lead
, Indonesia finished second overall in the group.
Even though they failed to win Group A in the 2022 AFF Cup, the Indonesian national team will excel. Yes, the Garuda squad will open the semifinals of the 2022
AFF Cup
by hosting the first leg match.
On Friday, 6 January 2023, the first leg of the 2022 AFF Cup semifinals will take place. After that, the winner of Group B of the 2022 AFF Cup will face the Indonesian national team.
After the Indonesian national team beat the Philippines with a score of 2-1, they confirmed a place in the semifinals of the 2022 AFF Cup. Dendy Sulistiawan and Marselino Ferdinand were players who contributed goals for the Indonesian national team.
In the second half, the Philippines was able to cut the deficit. It was Sebastian Rasmussen who put the ball into the back of the goal in the 83rd minute. The score was the last in the game from the night before.
As a result of these results, the Indonesian National Team now collects 10 points. In fact, Garuda's squad points are identical to Thailand, which won Group A. It's just that the Indonesian national team is one goal behind Thailand with a difference in goal difference.
Playing at Home in the First Leg Semifinals of the AFF Cup 2022
The Indonesian and Malaysian national teams, who are both runners-up, will face the group winners. If Indonesia advances to the semifinals, the Gelora Bung Karno Jakarta Main Stadium will host the first match. The Indonesian national team will compete in this match.
As the runner-up in Group A, Indonesia will face Vietnam, the winner of Group B. Vietnam won the match in Group B with a score of 10 points. They are the only team in the 2022 AFF Cup that has never allowed another team to score.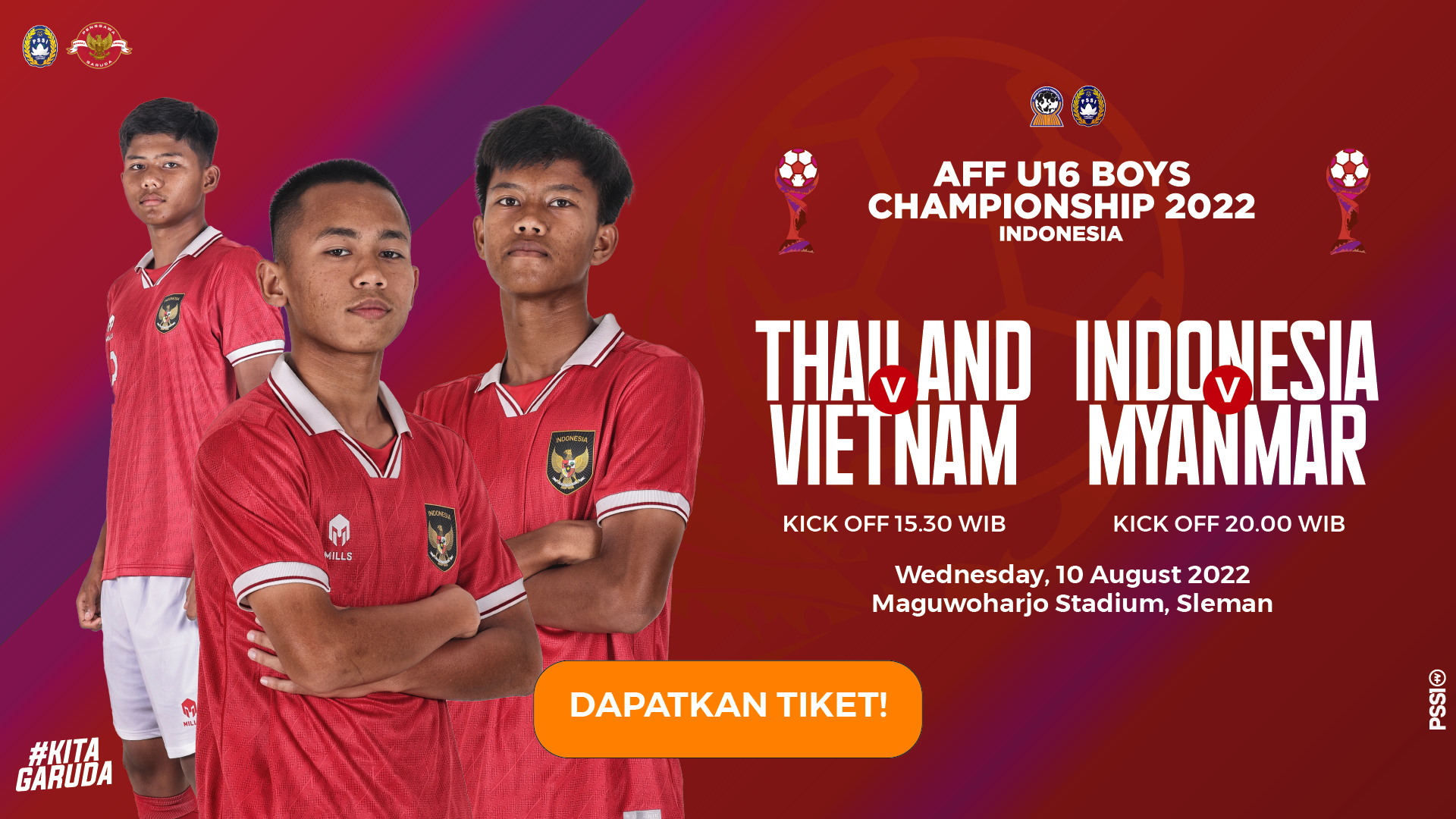 On the other hand, Malaysia will face Thailand who won Group A after finishing as runners-up in Group B. Thailand's 10 points put them in first place in Group A standings. Actually, Thailand's points are identical to Indonesia, the country that is in second place.
On the other hand, Thailand has a better goal difference than Indonesia, so it has the right to be ranked first in Group A. In 2022, the semifinals of the AFF Cup will be played using the second leg. system.