Before tying his future to Al Nassr, Cristiano Ronaldo had hoped to sign for Real Madrid. However, Los Blancos did not open the door for him.
In the end, Cristiano Ronaldo decided to join the Saudi Arabian club Al Nassr. CR7 has an agreement that keeps them under contract until the summer of 2025. Al Nassr pays the 37-year-old player an exorbitant price of IDR 3.3 trillion per season.
Ronaldo had previously canceled his previous agreement with Manchester United at the end of November. The action he took on TalkTV was an attack on the club. Thus making the Red Devils take decisive action.
Mengapa Real Madrid Tolak Cristiano Ronaldo? | 77577sports#cristianoronaldo #alnassr #cr7 #ronaldo #qatar #saudiarabia #soccer #football #bursatransfer #realmadrid #manchesterunited #losblancos pic.twitter.com/SGzX7Eddu8

— Sportline IDN (@SportlineIDN) January 4, 2023
According to reports by Marca, Cristiano Ronaldo reportedly has high hopes of joining Real Madrid. The answer is yes, Ronaldo wants to write another chapter in his beautiful story with Los Blancos!
After the 2022 World Cup, Ronaldo even took the time to exercise at Valdebebas. Unfortunately, Los Blancos did not open the door for him when he arrived. Regarding rumors that CR7 wants to rejoin Real Madrid, the club has yet to issue an official statement. Nonetheless, reports emerged stating that Madrid did not need a CR7!
The reason why Ronaldo was not bought by Real Madrid
As of 10 July 2018, Ronaldo has moved from Madrid to join Juventus. It is common knowledge, the club will not extend player contracts for quite a long time. Mainly due to the fact that the player is already 33 years old.
In addition, Ronaldo's salary is quite large. As a result, Real Madrid allowed Ronaldo to leave the club. Because they adhere to the principle that "a player's ego cannot be bigger than the club".
Real Madrid has grown in the time since Cristiano Ronaldo left the club. Madrid moved quickly to recruit a large number of young players in order to continue CR7's duties as a striker. Despite the fact that Madrid have not managed to sign Kylian Mbappe. The club has not given up trying to do so.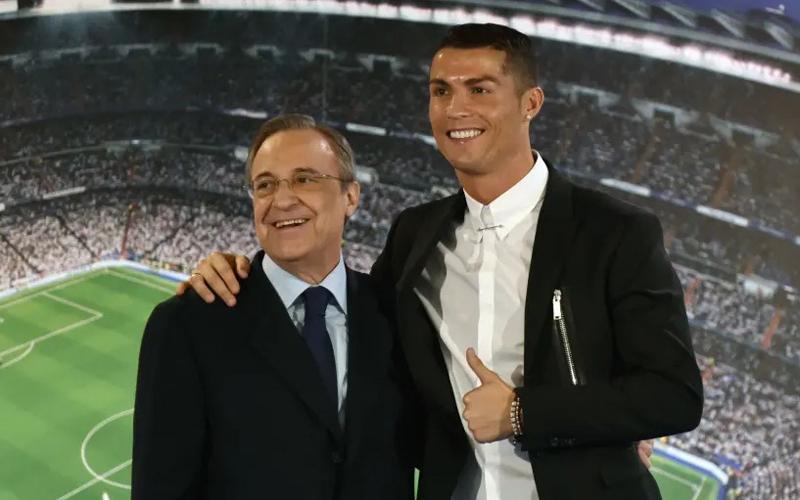 On the other hand, Karim Benzema seems to be playing at a very high level. As a result, Benzema was able to continue Ronaldo's "relay baton". Apart from that, Real Madrid doesn't really need a new striker. The team coach, Carlo Ancelotti, has confirmed this.
"We don't need new players this winter." he said
According to several other reports, Cristiano Ronaldo is willing to take a pay cut to sign for Real Madrid. Once again, Ronaldo is not needed for Real Madrid because the team already has enough talent.
Ronaldo's son Cristiano Jr. is the only player to return to Real Madrid's academy team. Despite the fact that Ronaldo and Los Blancos are no longer a pair. Reports indicated that relations between the two sides were not disturbed at all.
Source:  https://ty.77577.live/