In the Philippines vs Indonesia match, the Indonesian national team won with a score of 2-1. The result did not make
Shin Tae-yong
, the coach, happy. On Monday night (2/1/2023), the final matchday of Group A for the
2022 AFF Cup
featured Indonesia vs the Philippines match. The match will take place at the Rizal Memorial Stadium.
Dendy Sulistyawan and Marcelino Ferdinan scored for the Garuda team. Meanwhile, Jan Rasmussen scored for the home team to level the scores. The only way for Indonesia to advance to the semifinals with this result is to finish second. The reason, Thailand has a better goal difference and won the match against Cambodia.
The Indonesian national team missed a number of opportunities that could have resulted in significant wins. There is egoism shown by Ricky Kambuaya when dealing one on one with defenders. Ilija Spasojevic had three shots on goal, but all of them the goalkeeper was able to cancel.
Shin Tae-yong made this statement during the press conference: "I congratulate the players. But I am very dissatisfied and unhappy with the match."
Philippines vs Indonesia, Shin Tae-yong Disappointed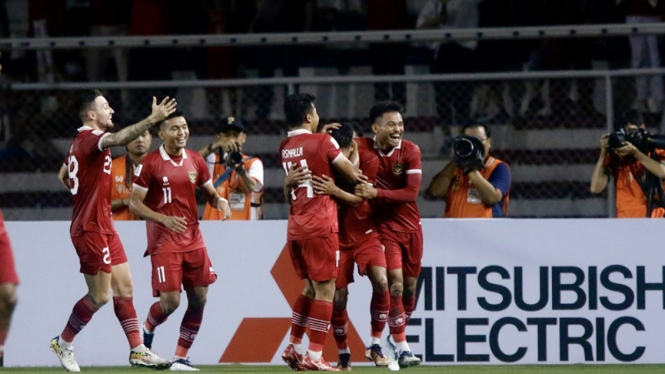 Shin Tae-yong assessed that there were still problems with the players' finishing touches when competing in Group A of the 2022 AFF Cup. According to the architect from South Korea, Dendy Sulistyawan and his team should have scored more goals.
"Since the first match in Group A of the 2022 AFF Cup against Cambodia, there were maybe three or four perfect opportunities. But they couldn't be maximized." said Shin Tae-yong
"After every game, I explain that we are capable of scoring whenever there are good opportunities. Apart from that, our overall performance is showing signs of improvement," he said.
Against the Philippines, the Indonesian national team managed to shoot 17 kicks, according to Sofa Score. But there were only six shots on goal, and two of them were goals.
"It was the same strategy against the Philippines. There are some incredible possibilities, but we can't make the most of them. As a result, I felt humiliated and needed to assess the situation," explained Shin Tae-yong
The Indonesian national team will face the winners of group A in the semifinals of the 2022 AFF Cup. The matches will take place on 6 and 9 January 2023. Group A will most likely be filled with Vietnam.
In the semifinals, the Indonesian national team will almost face Vietnam. Shin Tae-yong did not want the fans to feel disappointed with the players' performances.
"We need to fix it so we don't disappoint fans in Indonesia," added Shin Tae-yong.