The World Cup
isn't over yet, but FIFA has destroyed 974 stadium. In total,
Qatar
has 8 stadiums commemorating the World Cup. One of these stadiums is currently under renovation.
Stadium 974 is one of the stadiums used in the 2022 World Cup. This is because Stadium 974 has hosted six group matches. Not only that, the 974 Stadium witnessed the defeat for the South Korean national team in round 16. The Brazil vs South Korea match was the closing of the stadium and is currently in the demolition stage
The only stadium in Qatar with a capacity of 40,000 people and not using air conditioning is Stadium 974. The material for making this stadium consists of containers. The purpose of using this container is to easily disassemble and reassemble it in a different place.
Uruguay, Argentina, Chile and Paraguay are bidding to host the 2030 World Cup. Therefore, some materials may be sent to Uruguay.
Why did Qatar choose to demolish the 974 Stadium?
The construction of the 974 Stadium in Qatar aims to provide a very small carbon footprint at the World Cup event. Because of that, they came up with the concept of a football stadium that can be recycled. In addition, the stadium is to host other events at various venues across the country.
"It looks like Qatar will be the first country to host a carbon neutral World Cup. This means that all infrastructure projects, including eight stadiums, must meet stringent sustainability benchmarks in order to be approved," said the organizers of the event.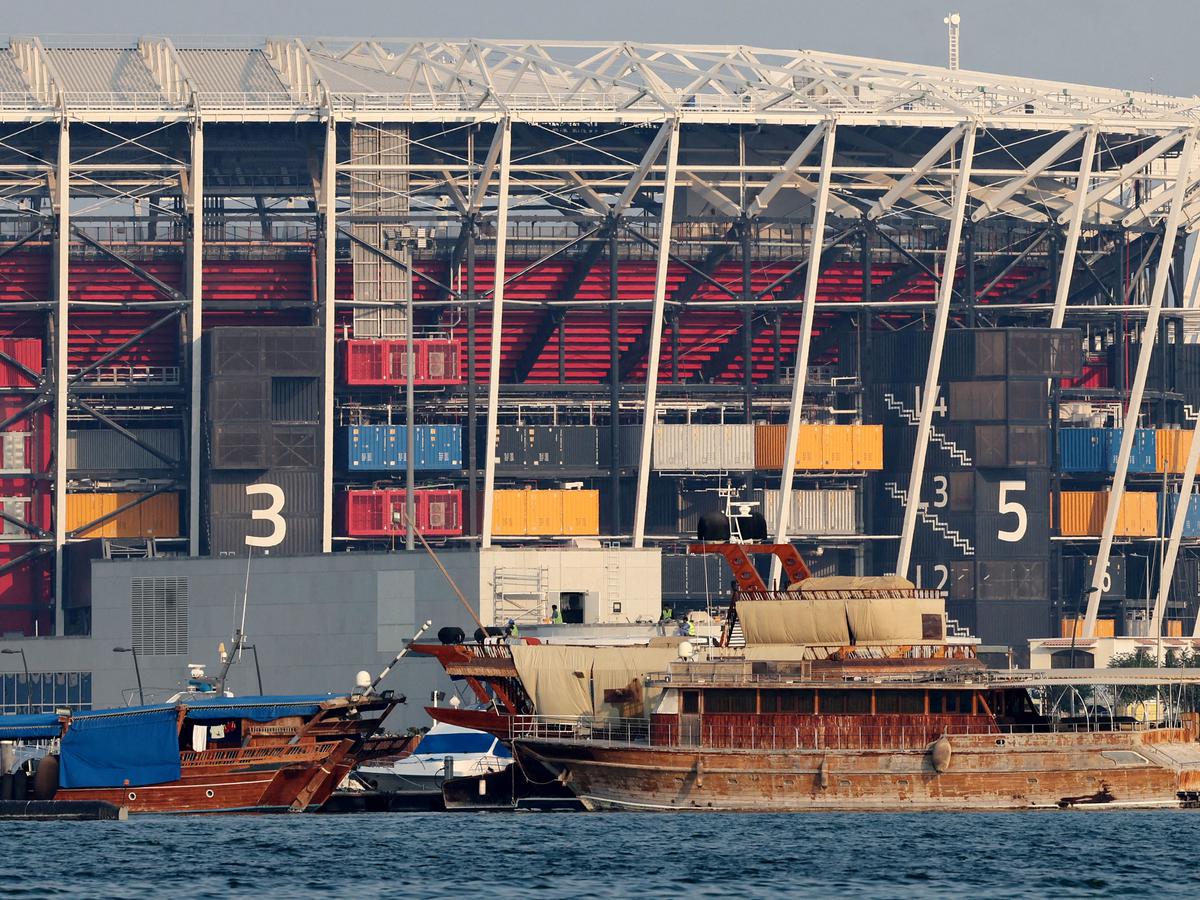 He went on to say, "During their construction, we recycled and reused them wherever possible. Then we implemented various solutions for energy and water efficiency."
"In addition, sustainably sourced materials have been used, and an innovative legacy plan has been implemented," the tournament's organizing committee said in a statement.
"This will ensure that the tournament doesn't leave a 'white elephant' behind."
White elephant is the term used to refer to the various stadiums built for the World Cup. But it is rarely used today, as is the case in South Africa, Brazil and Russia.