6 Interesting Facts About Al Nassr Cristiano Ronaldo's New Club, A Successful Club, Although Not The Most Successful
. Cristiano Ronaldo
has officially signed to join the Al Nassr team in Saudi Arabia. The club announced his arrival on Friday, 31 December, directly through his social media accounts.
"It's a work in progress. This home run will not only be a motivation for our club to achieve greater success. But more than that, it motivates our league, our country and generations to come. To be the best version. We love you join us here at Al Nassr, Cristiano "according to the club's tweet.
View this post on Instagram
After being released from Manchester United, Ronaldo decided to sign a contract with this team. The 37-year-old has been spotted looking for a new port somewhere in Europe. However, they couldn't find a suitable offer. He caved in and accepted
Al Nassr's
offer, which included a contract that would last until 2025.
What can we expect from the Al Nasr club, which is Cristiano Ronaldo's new team? Take a look at some of the Facts About Al Nassr Cristiano Ronaldo's New Club,
A Successful Club, Although Not The Most Successful
One of the most prosperous clubs in Saudi Arabia is known as Al Nassr. It is estimated that they have 27 trophies from various competitions that they won.
The club's achievements on the domestic scene of Saudi Arabia include nine Saudi Premier League titles and six King's Cups, among other trophies. They have achieved great success on the international stage. After winning two GCC Champions Leagues and an Asian double in 1998.
Despite their many accomplishments, they are not the most prominent companies in Saudi Arabia. They are still far behind from Al Hilal in terms of collecting trophies from the competition. Where they have won a total of 18 titles, which is equivalent to winning twice as much as Al Nassr.
They have not won the Saudi Arabian Premier League since 2019, their most recent title. In the previous campaign, this squad ended in third place. However, Al-Hilal eliminated them from the domestic cup competition and the Asian Champions League.
This year, Al Nassr is currently in first place in the Saudi Arabia Premier League standings. On the other hand, their position is not secure. The team finished with 23 points after competing in 10 matches. Slightly superior to Al Shabab which only competed in 9 matches.
Facts About Al Nassr: Both Coaches and Players
Rudi Garcia has been promoted to take over Al-Nassr. The 58-year-old French coach has been in charge of the team since June 29, 2022. He replaced his predecessor, Miguel Angel Russo.
Rudi Garcia is a coach who has a lot of experience. He has managed teams like Lille, AS Roma, Olympique Marseille, and Olympique Lyon in the past.
Before Ronaldo, the Al Nasser club was home to a number of other players with world-famous names. The summer of 2021 saw the arrival of Vincent Aboubakar, a striker for Cameroon. Till date, he has been a very important contributor to the team.
Additionally, former Arsenal goalkeeper David Ospina and Brazilian defensive midfielder Luiz Gustavo are currently members of the squad. 2022 is his second year joining the club. Anderson Talisca, an attacking midfielder who previously played for Benfica.
Throughout its existence, Al Nassr was responsible for managing and enhancing the reputation of a large number of brands and businesses worldwide. The coaching staff includes the likes of Joel Sanata (1988-1989), Henri Michel (1995), and Fabio Cannavaro (2016). Meanwhile, the line-up of players was strengthened by the addition of Ramiro Funes Mori, Ahmad Musa and Maicon.
Who Owns and the Extent of His Wealth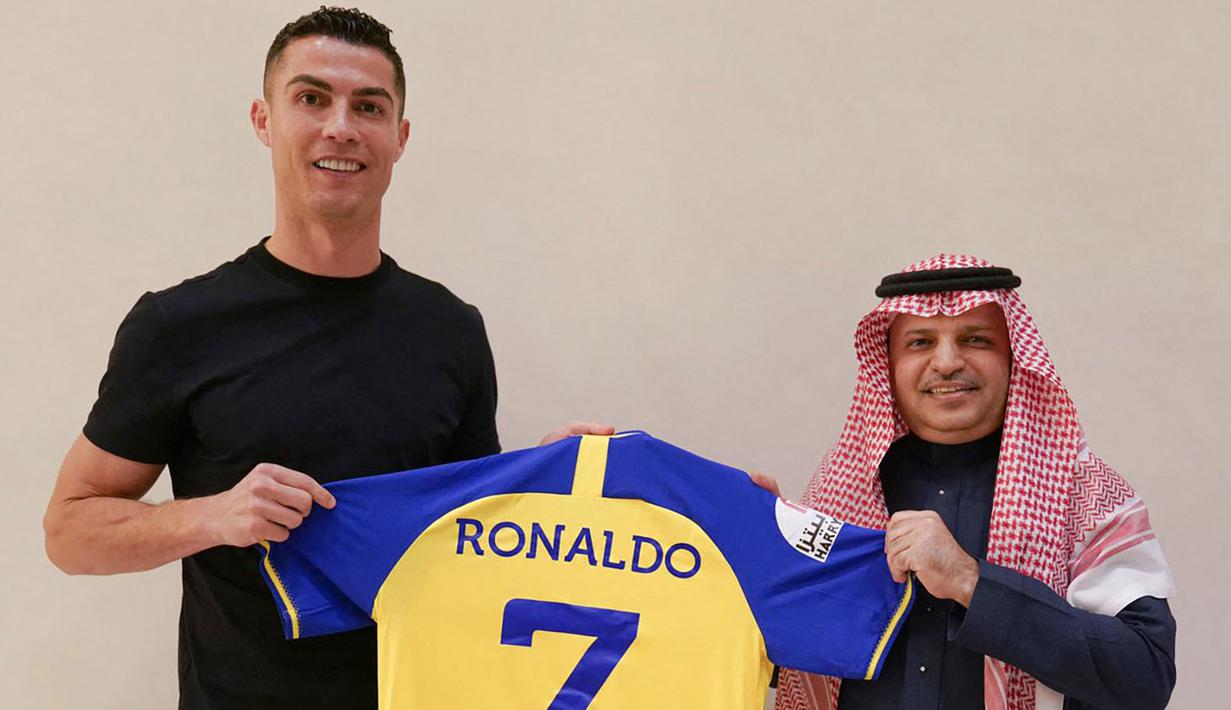 In 1960, the club was taken over by the late Saudi prince Abdul Rahman bin Saud Al Saud. He oversaw the club as it rose from amateur status to one of the best teams in the country. Eventually it became a professional organization. He provided the funds for the club to become financially famous.
Despite the fact that Abdul Rahman bin Saud Al Saud passed away in 2004, the club has continued to receive financial support from Saudi royalty ever since.